First Nations designers and artists from across the country have gathered in Darwin to showcase some of the country's premier Indigenous fashions.
The Country to Couture fashion show is held at Larrakia Country, in Darwin, as part of the Darwin Aboriginal Art Fair.
Artistic director Shilo McNamee said 18 designers and artists participated in two sold-out shows.
"We've had so much interest from all these amazing designers, artists and makers, so we have two really big shows," she said.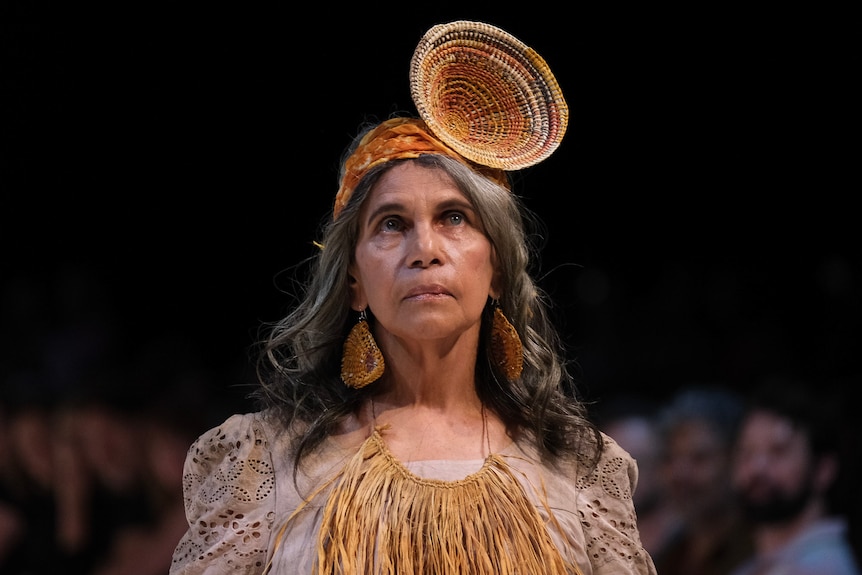 "Culture is a very important thing"
Wendy Hubert, an artist from Juluwarlu Art Group in Western Australia, designed and modeled clothes for the show.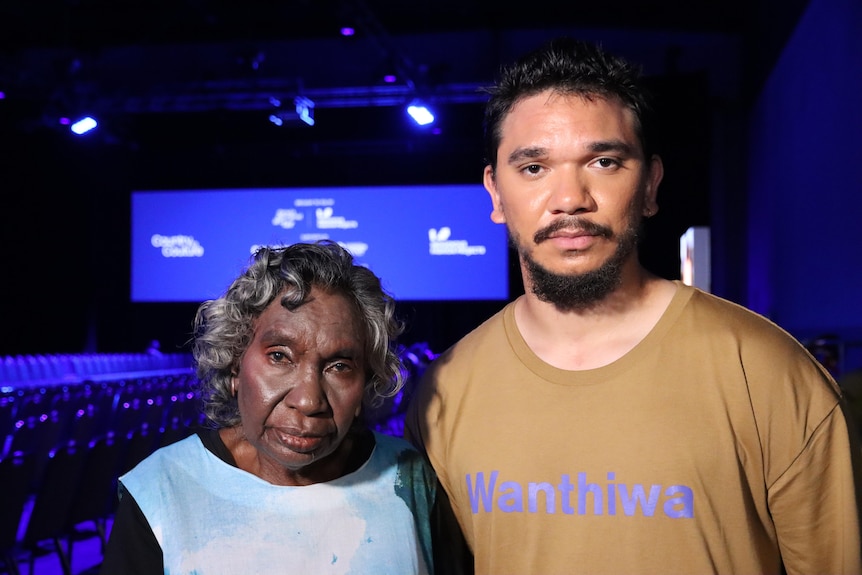 She said it was a nice experience to showcase the indigenous culture.
"Culture is a very important thing that we share with others … And you have to feel good about sharing your culture," Ms. Hubert said.
"To share and know ourselves, to be proud of ourselves, to be proud of ourselves and to be responsible."
Wendy's grandson Wimiya Woodley also took part in the show and it was his first time walking the runway as a model.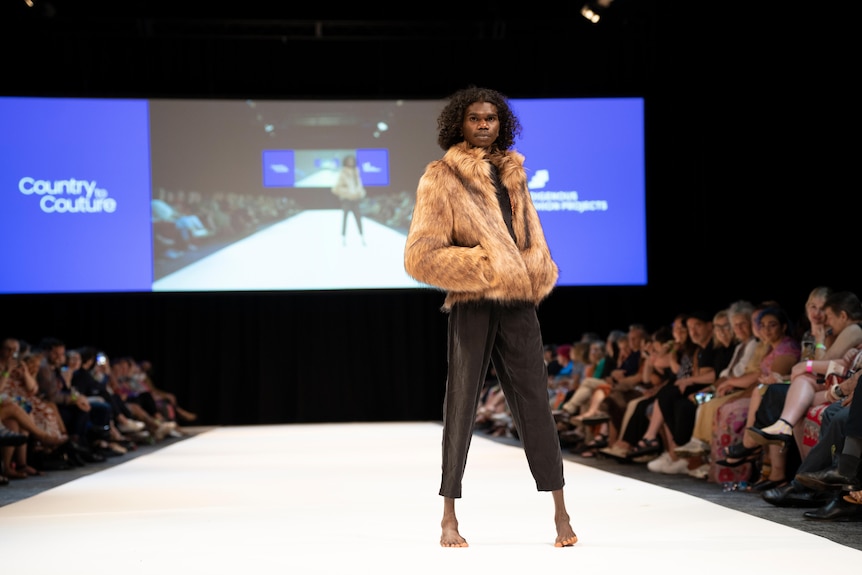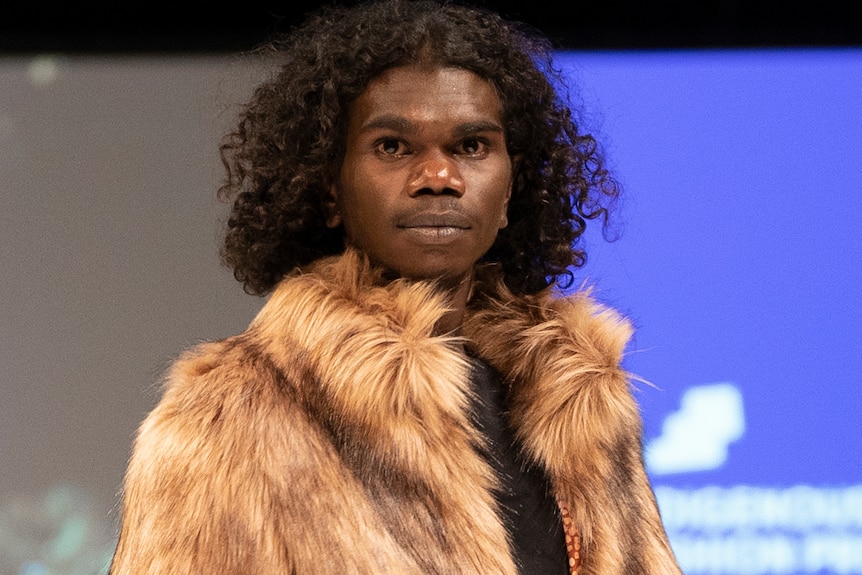 "I feel pushed to show my family's culture, being around all these other First Nations people, it's very empowering," he said.
"We've come a long way as black people… and to be in this place in the capital of the NT… it's pretty magical."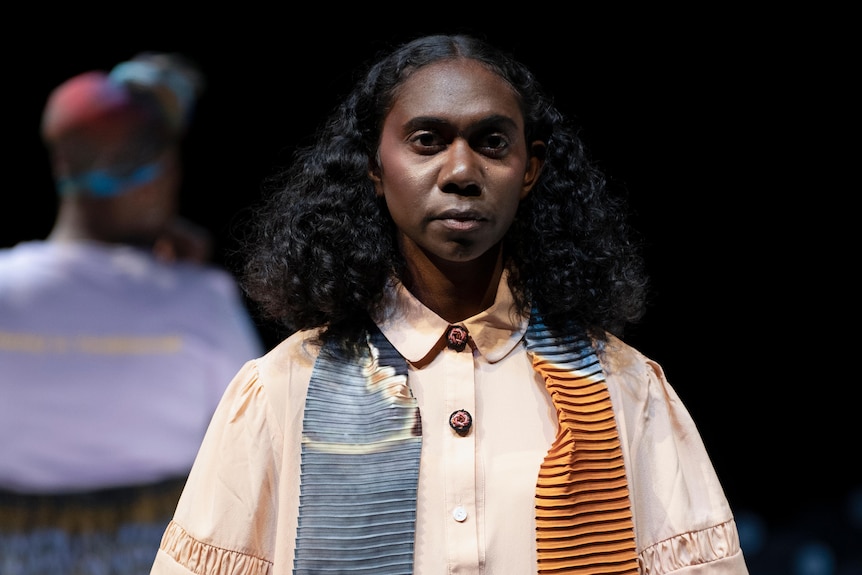 'Keeping our stories'
Creative Director Shilo McNamee said she was blown away by the response to this year's Country to Couture events.
"The audience is really excited to come and support the show, support the designers and the artists," she said.
"There are quite a few local people involved in the show, we have local talent on stage as our closing acts … so it's great that the people of Darwin can get behind it."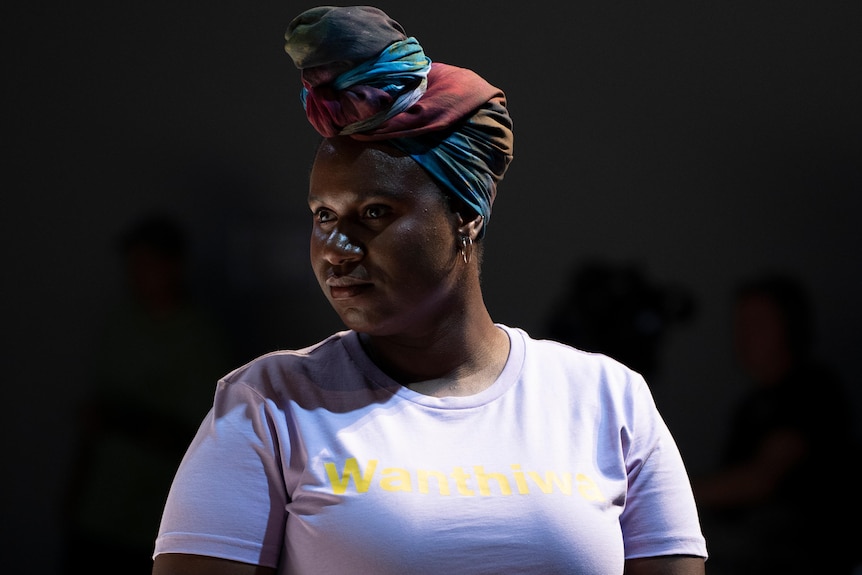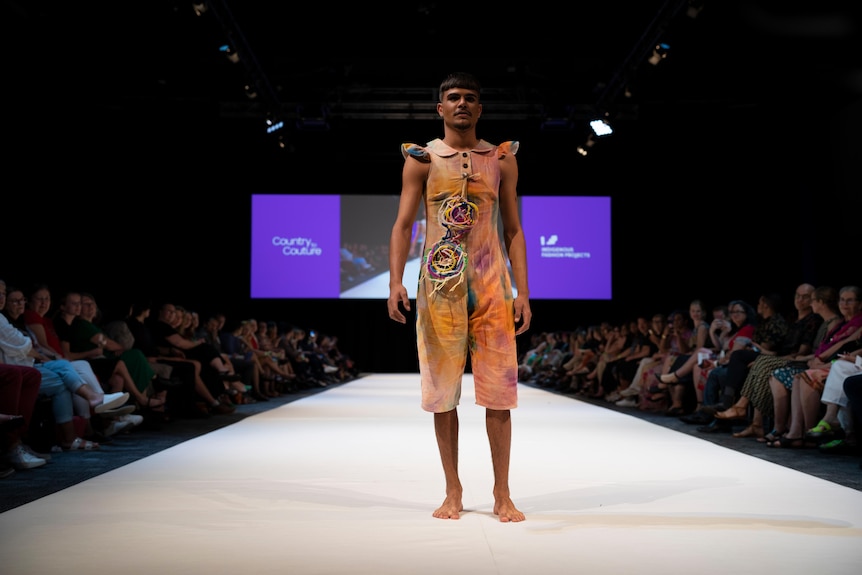 Bobbi Lockyer, a designer who also attended the show, said she was encouraged by the response to the event.
"It's so important because it's a way to convey our stories and showcase our incredible resilience and talent," she said.
"It's really incredible to be able to incorporate my culture and incorporate my art, and storytelling through the pieces in my designs."
The Darwin Aboriginal Art Fair continues with the National Indigenous Fashion Awards and a public program of events starting on Friday.