Shah Rukh Khan's dashing son, Aryan, turns 25 today. The eldest son of Shah Rukh and Gauri was in the news for the wrong reasons last year. But he has also been in the news when Shah Rukh or the close family friend Karan Johar has spoken highly of him. In this Bollywood Hungama special feature, we go down memory lane and bring to you some not-so-known trivia and forgotten or hidden quotes about Aryan as said by Shah Rukh and others.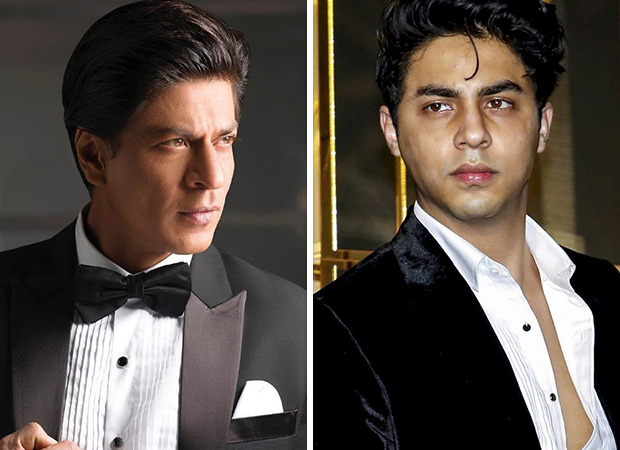 Happy 25th birthday Aryan Khan: When Shah Rukh Khan once said, "If Aryan kisses a girl, I will RIP OFF his lips, on behalf of the girl's father"
1. Aryan was born at Mumbai's Breach Candy Hospital. For SRK, it was a period of double celebration as Dil To Pagal Hai (1997) had released just 12 days before, on October 31 and had emerged as a blockbuster.
2. Aryan learnt an advanced course in filmmaking in the USA. In January 2019, Shah Rukh said, "Aryan doesn't want to act, he wants to make films. He's writing, directing and learning stuff for four years. It's one of the highest levels of studies at the University of Southern California to become a filmmaker."
3. Even before he enrolled at California university, Aryan had begun to take interest in Shah Rukh's career. SRK on his 52nd birthday in 2017 revealed, "Aryan sits for narrations of many films. I don't know what he wants to do eventually, but he's interested in movies"
4. Shah Rukh Khan is famously known for hardly sleeping at night. Aryan also has a similar habit. During the promotion of Jab Harry Met Sejal (2017), SRK had said, "With my elder son Aryan I am beginning to spend more time because he is a nightbird like me."
5. Aryan is trained in martial arts and with a black belt in Taekwondo. On this, Shah Rukh once confessed, "Aryan is a tough guy; he does Taekwondo and he's building muscle, but he very sweetly tells me, 'Baba, you can still beat me'."
6. Gauri Khan had suffered miscarriages before the birth of Aryan. Shah Rukh and Gauri had also hoped for a girl child. SRK stated, "Before Aryan, there were some miscarriages but then when he was born, a couple of days were difficult. Suhana was a girl so that was exciting, as Gauri and I, both of us always wanted a girl first. But it happened second."
7. Shah Rukh, on 'Koffee With Karan', had said, in a lighter vein, that he'll rip off the lips of the guy who kisses Suhana. In an interview to DNA in July 2017, the superstar was asked how he'll react if Aryan kisses a girl. To which, SRK jokingly replied, "I'd rip off Aryan's lips. I can't rip off a girl's lips — that's not a charming gentlemanly thing to do. (Laughs) So, I will rip off Aryan's lips, on behalf of the girl's father. (Smiles) You can't touch or harm a girl."
8. In the same interview, in a rare instance, he revealed some not-so-known details about his bond with his son, "I'm a really cool father. When I am with Aryan sometimes, we just lay down in our shorts without our shirts and we crack some dirty jokes. He gets really excited telling me about gaalis he's learnt. I'm from Delhi and I've also been that age and my vocabulary of Hindi gaalis is fantastic (smiles). So when he tells me one, I tell him that I'll teach him another version of it. So that's cool."
9. SRK also continued, "We talk a little about filmmaking because he's learning that. But he would like to recede from that because he wants to learn it on his own. We watch films and while watching them, we talk about certain aspects of filmmaking. We talk about getting into trouble, picking up fights, and how to beat up the other guy or answer back when a guy messes with you. He talks about his ambitions, and where he would like to be one day. But he's very clear that way. He just wants to be bigger than me and that's cool. Then, we make fun of family members — he does this, she does this. We also go shopping, buy some boy T-shirts… He's more colourful than I am, which is nice. He's not grey, blue and black like me."
10. Karan Johar has called Aryan his 'godchild' and had expressed his desire to launch him. He had said, "If he (gets into movies), of course, I will be a big part of it as a director or just as a guiding support. For me, Aryan being launched is like my son being launched. I will be this hyper relative breathing down his neck. I held Aryan in my arms when he was six months old, and walked around the streets of London."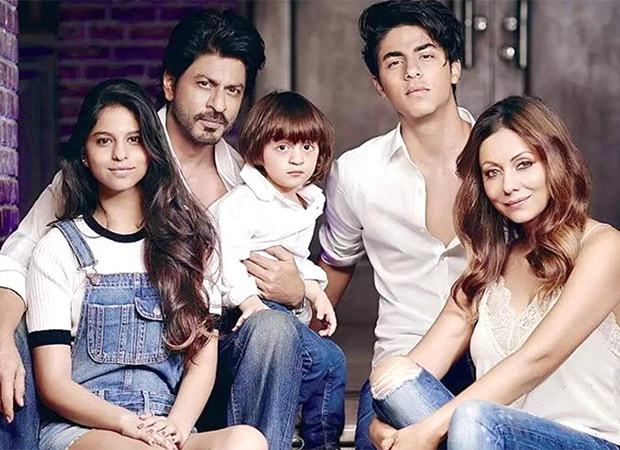 11. He also said in a previous interview, "He has a terrific personality. He has his father's sense of humour and his mother's compassion. And cumulatively, he has the best qualities of SRK and Gauri. I would be so excited to parent him on celluloid. I hope I am on top of the game by the time Aryan is ready for his launch. And I hope that I am not senile by then. He is my bachcha and I want the best for him."
12. Karan also added in the same conversation, "My career and Aryan are of the same age. In fact, he was born one day after the first schedule of Kuch Kuch Hota Hai (1998) wrapped up. It was as if Gauri waited for my schedule to finish and then deliver him. I remember rushing to the hospital and waiting with Shah Rukh."
13. It is common knowledge that Varun Dhawan, Alia Bhatt and Sidharth Malhotra are a part of Karan Johar's will. However, he once confessed that "Aryan and Suhana are the gold members of my will".
14. In 2016, there were rumours that Aryan Khan will be launched as an actor opposite Sara Ali Khan in a Karan Johar production film. The same year, some reports speculated that he'll make his debut in Student Of The Year 2.
15. When Aryan began his course in Los Angeles in 2016, SRK handed him over a list of some classic films. "I am showing Aryan a lot of films because he is going to film school now. I have made a folder with all the great English classics like The Untouchables, Goodfellas and Michael Douglas' Falling Down. I am showing him English films now but I have also made another folder that has Hindi classics like Sholay, Do Aakhen Barah Haath and Devdas – both Dilip saab's and mine. I want him to see more films," said Shah Rukh.
16. Aryan along with Suhana and AbRam have also benefited from the love of the fans of Shah Rukh. SRK once revealed, "The most touching thing is that people all around the world give me gifts for my kids now. So there's a good T-shirt for Aryan, a nice dress for Suhana and clothes for AbRam. If they just did it for AbRam, I would still understand, but they do it for all three kids. And you can sense it. They have figured out the measurements, got the right sizes and guessed their tastes. So that's incredible."
17. In a 2013 interview, Shah Rukh revealed that both Aryan and Suhana hug him tight and beautifully. He also remarked, "My son is now taller than me, but he and I walk in London holding hands." In a separate interview, he joked, "Aryan has grown up into a handsome man. Just a little less than me! (Laughs)."
18. Shah Rukh feels proud that his children 'are not spoiled like him'. He said in the same 2013 interview, "I recently told Aryan that I would buy him a car. And he said, 'Papa, we have enough cars.' The other day he said, 'Papa, I want to learn how to drive a car.' So I offered to teach him on a bigger car, but he wanted to learn the Santro."
19. In this interview, he poured his heart out about his children and the need to respect their privacy. He remarked, "I never ever enter their rooms without knocking. And I get very angry if anyone ever does. They have separate rooms and everyone must knock and ask, 'May I come in?' and give them five seconds of taking permission. And I have done this since when they were very young. With me, you don't have to knock, you can jump into my bed, and talk to me any time."
Also Read: Shah Rukh Khan talks about 'intense' cinema; says, "Messages are for the postal service, not for films"
BOLLYWOOD NEWS – LIVE UPDATES
Catch us for latest Bollywood News, New Bollywood Movies update, Box office collection, New Movies Release , Bollywood News Hindi, Entertainment News, Bollywood Live News Today & upcoming movies 2022 and stay updated with latest hindi movies only on Bollywood Hungama.