PLANO, Texas – On Tuesday, FOX 4 consumer reporter Steve Noviello had the story of a Plano man who had been trying for weeks to get reimbursed for thousands of dollars in extra travel expenses after being stranded by the Southwest Airlines systemwide malfunction in December.
A day later, that reimbursement money, and more, is on the way.
When Noviello first reached out to Southwest Airlines about Dan Dunham and the request he filed back in December for reimbursements of travel expenses he incurred after getting stranded with his son in Chicago during the Southwest Airlines system failure, he did not hear back.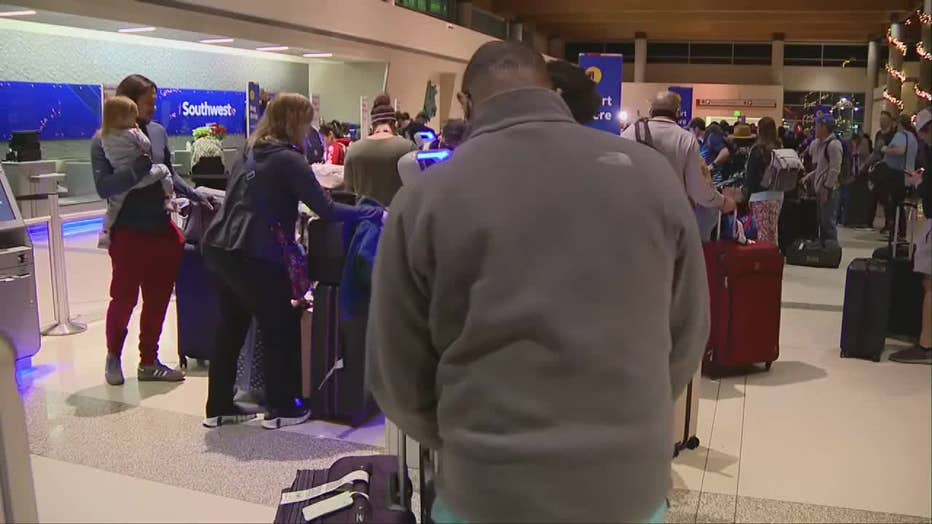 PREVIOUS STORY: Plano man out thousands of dollars in travel expenses after Southwest Airlines post-Christmas meltdown
But after our story aired, Dunham got a response from Southwest and the money is on its way.
He told FOX 4 he was frustrated by what he called non-communication from the airline.
Dunham got email updates that apologized and promised results, but after three weeks, none ever came.
He was out roughly $2,000 after having to rent a hotel room and a car so he could drive from Chicago to Dallas when he and his son got stuck there during the Southwest outage.
Dunham received a very detailed personal update with information specific to his case after his story aired on FOX 4.
The airline is refunding hundreds of dollars in canceled flights for Dunham and his son, and also reimbursing him for more than $1,500 in unanticipated travel expenses, which is the full amount he had documented with receipts when he submitted his claim.
RELATED: Southwest Airlines: Most customers have been refunded for Christmas travel meltdown
In what Southwest is calling a "gesture of good will," they have also issued $400 in vouchers to be used on Southwest in the future.
As we mentioned in our original story, that will suit this family just fine, as they said they will continue to be southwest customers despite this failure.