10 years ago, on November 13, Shah Rukh Khan-starrer Jab Tak Hai Jaan clashed with Ajay Devgn-starrer Son Of Sardaar. This was not just any other clash. In fact, it became historic as trouble arose between the two films over show sharing. This might seem like a common problem today when two big films release simultaneously. But a decade ago, this was probably the first time it got talked about extensively by the media and audiences alike.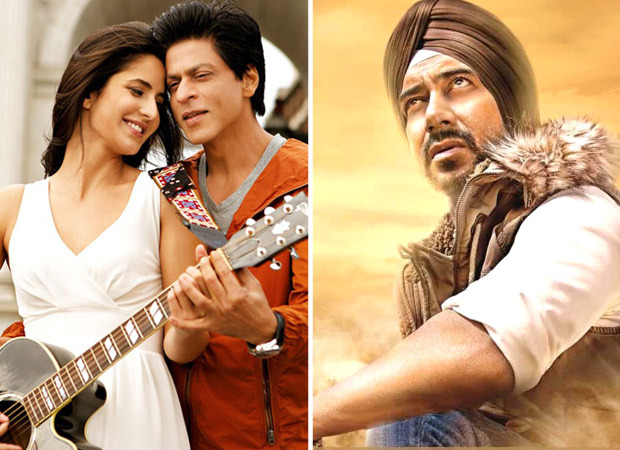 Revisiting the EPIC Jab Tak Hai Jaan vs Son Of Sardaar clash: When Ajay Devgn had to clarify, "It's not Shah Rukh Khan and my WAR at all"
The issue began when it was reported that Yash Raj Films (YRF) had signed a contract with several exhibitors stating that if they want to screen Ek Tha Tiger (2012), they'll need to compulsorily play Jab Tak Hai Jaan on all shows. Ek Tha Tiger, starring Salman Khan, was a grand Eid release that year and the craze for it was unprecedented. Hence, many exhibitors reportedly signed the deal as they didn't want to lose out on showing Ek Tha Tiger.
Ajay Devgn cried foul when he realized that his Diwali release is not getting sufficient screens. He moved the Competition Commission of India (CCI) and YRF, on the other hand, denied the allegations. Finally, while Jab Tak Hai Jaan saw a release in 2450 screens, Son Of Sardaar managed to get a release in 1900-2000 screens.
In an exclusive interview with Bollywood Hungama after the release of Son Of Sardaar, Ajay Devgn stated that it's because he raised his voice that he managed to release his film in many screens. He said, "When we filed the case, we had 1000 screens less. At least because of the case, the pressure also came on the other party, and we managed to get 400-500 screens. Our screen count then was 1400 and now, it's around 1900. Imagine if my film was released only in 1400 screens, where would I have stood?" He added, "When I called up the theatre owners, I told them 'Be fair. I am not asking you to give me more'."
A section of the media made it seem like an Ajay Devgn vs Shah Rukh Khan war. Ajay felt it was unfair, "He (Shah Rukh Khan) is not even involved. He's not the producer of (Jab Tak Hai Jaan). It's not Shah Rukh Khan and my war at all. I had even said that I hope both the films work and that if the situation had been fair, he would have promoted my film and I would have promoted his film."
Ajay then said that the controversy led to a positive outcome, "Already people are standing up for it. I have spoken to a lot of exhibitors who have assured me that they are not going to succumb to the two-week contracts and three-week contracts. They have made it clear that they made a mistake and they'll never repeat it."
The other controversy then was how Ajay Devgn's wife Kajol skipped the premiere of Jab Tak Hai Jaan. The film was directed by Yash Chopra, who unfortunately died three weeks before release. Hence, the whole industry came out in full force for the premiere. Kajol has done two memorable films for YRF – Dilwale Dulhania Le Jayanege (1995) and Fanaa (2006). Hence, her absence raised eyebrows.
Ajay Devgn clarified why the actress didn't attend the premiere, "The fact is that Kajol was not invited, which I feel is very petty."
Trade experts speak up
Film exhibitor and distributor Akshaye Rathi remembered the controversy and said, "Show sharing issues happened even before. What happened for the first time was that certain exhibitors were made to sign a deal. And then one party took the legal route. The whole issue could have been sorted through conversations rather than going to the courts and not made the industry look bad."
He also said, "At that point, the flow of films was not as much. Then, films used to run for weeks, and screens would get divided amicably. Now, the run of the films has become shorter, which has led to show-sharing issues. The idea is to maximize collections in the opening weekend. Moreover, the quality of our films is such that most films don't work beyond the first weekend or the first week. Hence, everyone tries to encash as much as possible in the first weekend. That doesn't happen when you have full faith and confidence in your content, which we saw in the case of Uunchai. The release strategy of Rajshri showed the conviction they had in their film."
Trade analyst Atul Mohan also maintained that this was a one-of-its-kind clash and stated, "Earlier, the fight used to be for the main theatre in Mumbai. These comprised the cinema halls in South Mumbai like Eros, Liberty, Regal, Sterling, New Excelsior, Capitol, New Empire, Apsara, Minerva, Novelty, Maratha Mandir, Metro etc. Producers would demand that their film should run in the main theatre for 10 weeks or 15 weeks or even 25 weeks. There were times when a producer would postpone a film for a few weeks or months so that a holdover release can complete 100 days or silver jubilee in his favourite main theatre!"
Girish Johar, producer and film business analyst, however, opined, "Such kind of ugly clashes have happened in the past as well. Distributors used to fight at the local level. In the case of Jab Tak Hai Jaan and Son Of Sardaar row, a star got involved directly. It was probably the first time that it came out in the open and the media started talking about it."
He also said that such clashes nowadays don't make sense as it's a "demand and supply situation", "Black Panther: Wakanda Forever opened at 60-70% collections. Thai Massage has not got any audience. So it's natural that Thai Massage will be replaced by the Hollywood film because now, there are no physical prints. Today's times are dynamic. Even if you manage to get a large number of screens, you can sustain only for one day. Friday tak lad loge. Saturday ko toh audience hi decide karegi."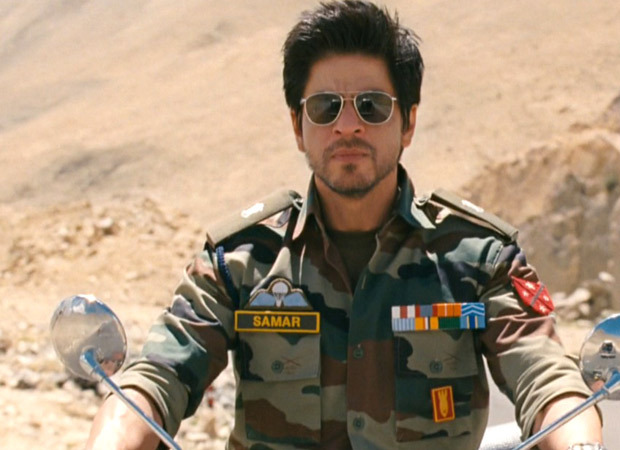 Trade veteran Taran Adarsh remarked that "It was the hottest discussion at that point in time. There was a lot of controversy as both sides justified their stands." He continued, "Thankfully, both the films did well at the box office and collected Rs. 100 crores each. The business got divided. They could not get optimum success at that point in time. They would have done much better had they arrived solo."
However, he said, "I don't think that YRF had given it in writing (that exhibitors can only play Jab Tak Hai Jaan)."
Raj Bansal, the owner of Entertainment Paradise in Jaipur, also rubbished the 'Show-Jab-Tak-Hai-Jaan-to-get-Ek-Tha-Tiger' reports, "Nothing of that sort happened. These were rumours in the trade. I was actually the distributor of Jab Tak Hai Jaan in Rajasthan. YRF never said that only their film should be played and that we should add some clause and get it signed by the theatre owners."
An exhibitor on the condition of anonymity revealed, "Yash Chopra was quite popular. Shah Rukh was also a bigger star then. Hence, the craze for Jab Tak Hai Jaan was immense. Meanwhile, Ajay Devgn's stardom was not as much as it is today which is why they didn't get the desired number of theatres. The public didn't know before the release that Son Of Sardaar is so good. Hence, their excitement was limited. Therefore, almost all cinemas wanted to book Jab Tak Hai Jaan. Single-screens, however, were inclined towards Son Of Sardaar."
Thankfully, the controversy died right there and 10 years later, it's a distant memory for everyone. Taran Adarsh stated, "I guess it's all forgotten now as Ajay Devgn distributed his films Runway 34 (2022) and De De Pyaar De (2019) overseas through YRF Distribution!"
Raj Bansal, in agreement, added, "There was no bitterness (between YRF and Ajay Devgn). In fact, there were reports that both are going to work together."
More Pages: Jab Tak Hai Jaan Box Office Collection , Jab Tak Hai Jaan Movie Review
BOLLYWOOD NEWS – LIVE UPDATES
Catch us for latest Bollywood News, New Bollywood Movies update, Box office collection, New Movies Release , Bollywood News Hindi, Entertainment News, Bollywood Live News Today & upcoming movies 2022 and stay updated with latest hindi movies only on Bollywood Hungama.